So it's been a while since I updated! For the most part I've been working to get ready for AUSA. I have several costumes finished, with small details that need to get done. Normally what I like to do is when I finish a costume, I like to do a page dedicated to each character. But with this update I'm going to include the progress for each one of the characters I worked on.
AUSA Line Up

I know. 5 costumes. How did this end up happening? The June costume isn't mine, but I'm borrowing from a friend (who was the June in the previous 999 group I was in). And Karina originally wasn't meant for AUSA but I managed to finish the costume early so I decided to bring her along as well. June I'm wearing with a few friends who are doing 999 cosplay, and Claudia is obviously already made.
That least Wakaba and FeMC left. It's sort of funny how the two has similar looks; hair pulled up, and dark jackets. FeMC I started working on first, and I had some slight fit issues.
I chose a pattern size that was a bit too big, so when I made it and tried it on, everything was much bigger then it should be. FemMCs jacket was a bit interesting, so I had to sort of pattern it from scratch, based off a tshirt pattern that had the same collar.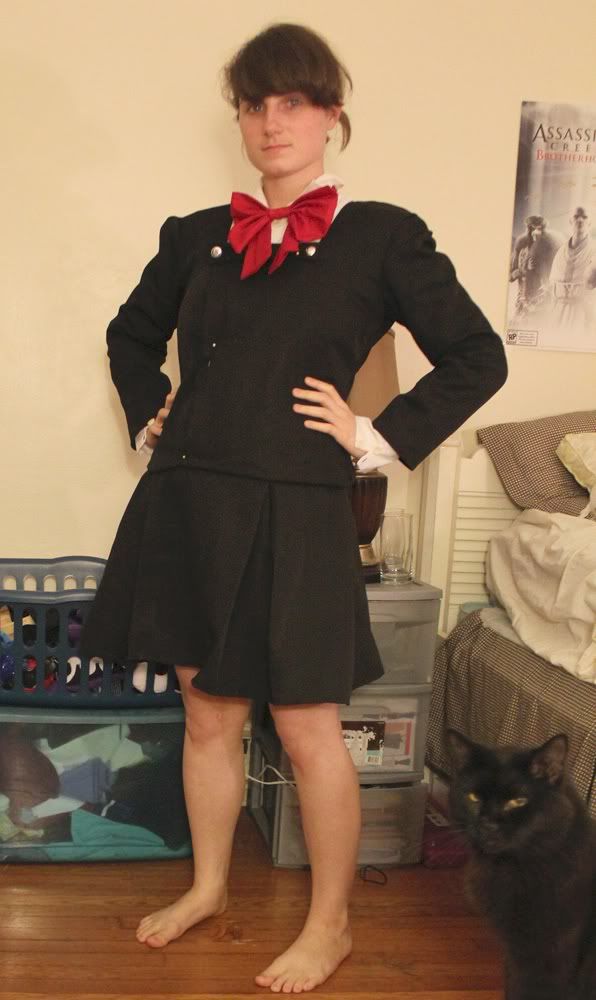 As you can see with the original fit, everything is far too long, to big/bulky. The bow was made from scraps of fabric that I had sitting around, probably the easiest to make. Now onto the refitting...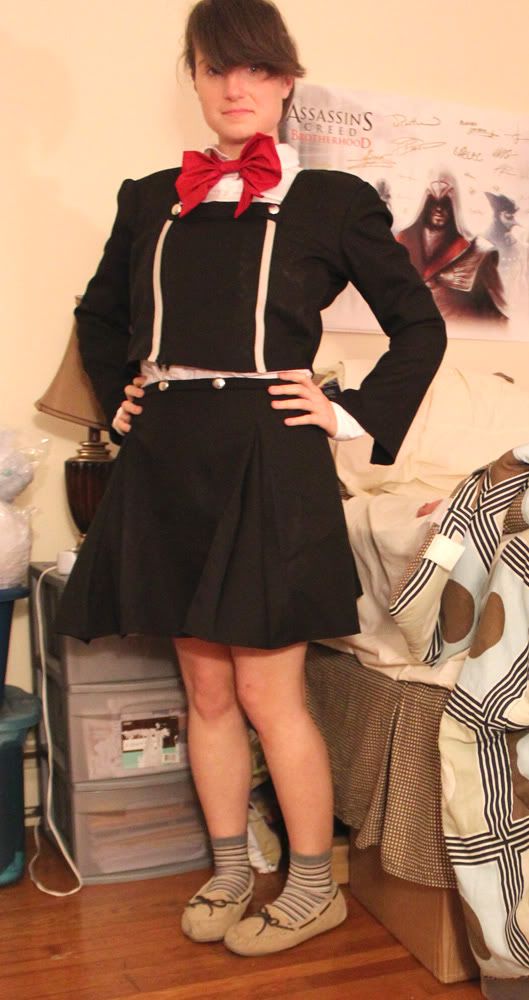 As you can see the fit is far better. The jacket sits where its supposed to, and the jacket isn't so long and baggy. There's also a different, better fitting blouse underneath. The stripes on the front are bias tape that's sewn on top of the jacket. And the closure for the jacket is an invisible zipper, most of which is hidden by the bias tape. Only thing left now is the socks and I'll be good to go!
Karina
This was probably my favorite to work on. The dress was super simple to make, it was just a basic dress pattern that I adjusted to fit what I needed. I ended up using Kona Cotton for the fabric, which made ma little nervous at first, but once it was lined, everything was perfect. The fabric is super soft and breathable, and Kona had the colors I needed.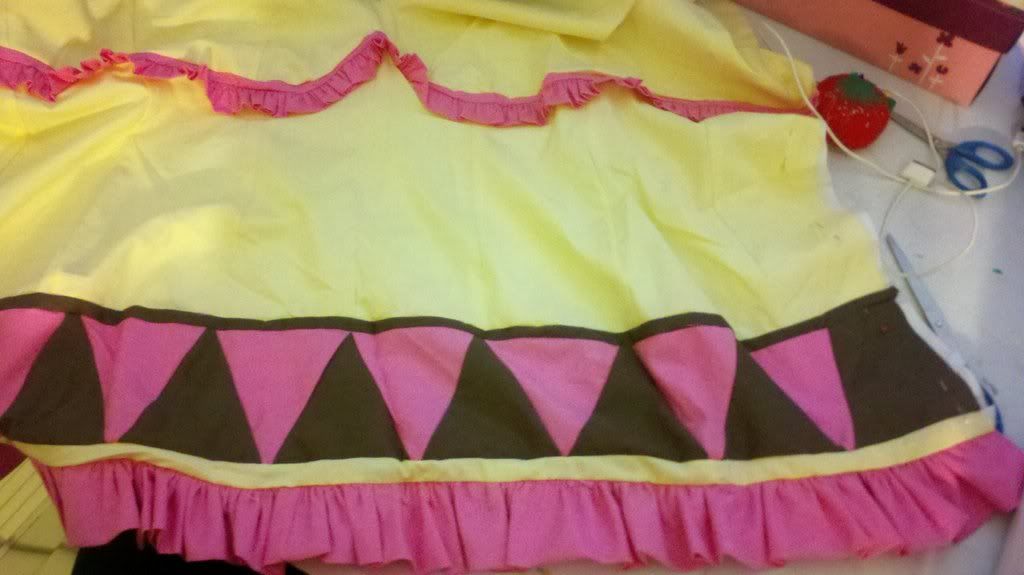 The ruffles were all done by hand, which I really wouldn't recommend if you have a lot to do, because it's a really tedious process. But the end result was really nice. The triangle parts were all done by sewing individual pieces together, nothing complicated.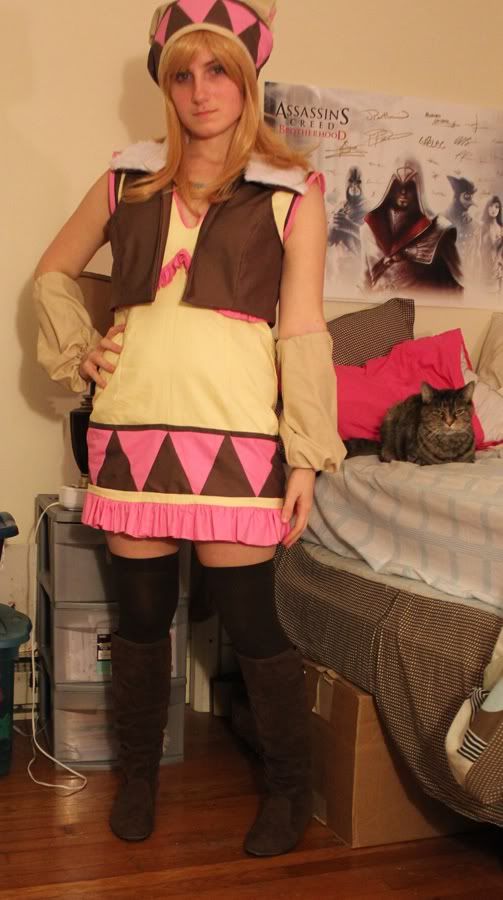 The vest has a bit of fuzz/sheep's fur in the collar. The wig was my first Taobao order, which was amazing. Probably one of the best wigs that I have right now. The arm parts have bits of elastic in them to create the poofed out look and holds to my arms better. Also the stockings are from
sockdreams
. I wish I would have started ordering from them sooner. I've never had a better order and faster shipping before.
Wakaba
This was a last minute choice because a friend of mine asked if I would cosplay from Utena with her. So I excitedly agreed. The jacket and pants were really simple. The pants I bought and adjusted. It was surprisingly difficult to find waist high, white pants that weren't denim.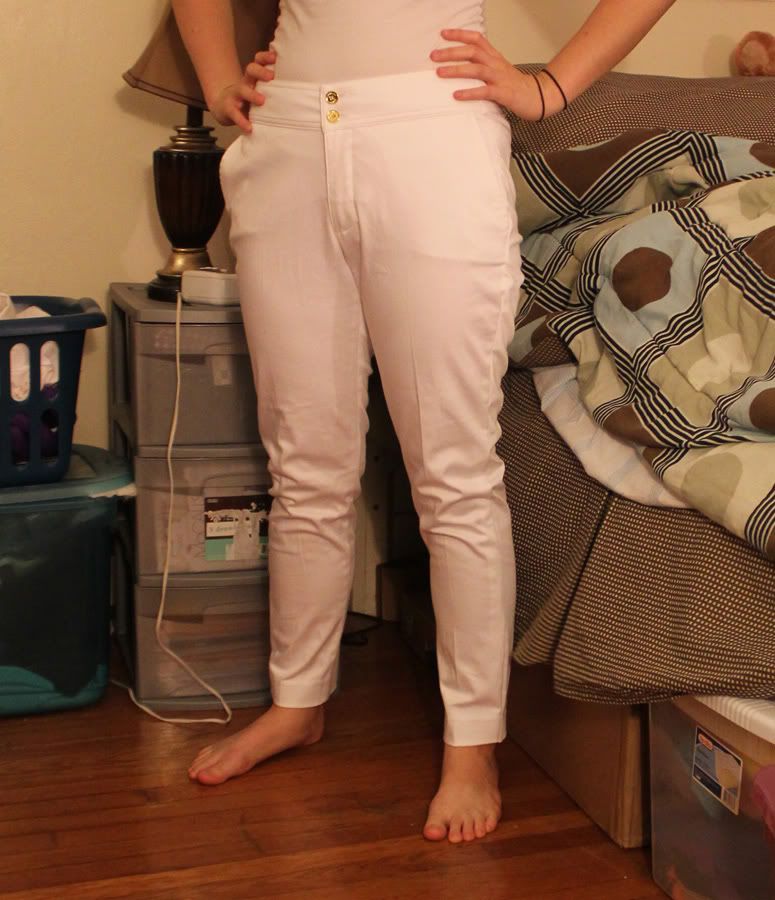 The last bit was the jacket. The jacket was fairly easy to make, I found a pattern that fit really well and I adjusted from there. Thanks to the amount of bias I've had to sew, I've gotten pretty good at it. I havea friend working on her sword for me, and once I finish a few details, and the wig, I'll be all done!
The last thing I want to mention is my friend
Electricbarbarella
has a cosplay blog up now. I think you all should go and check her out!