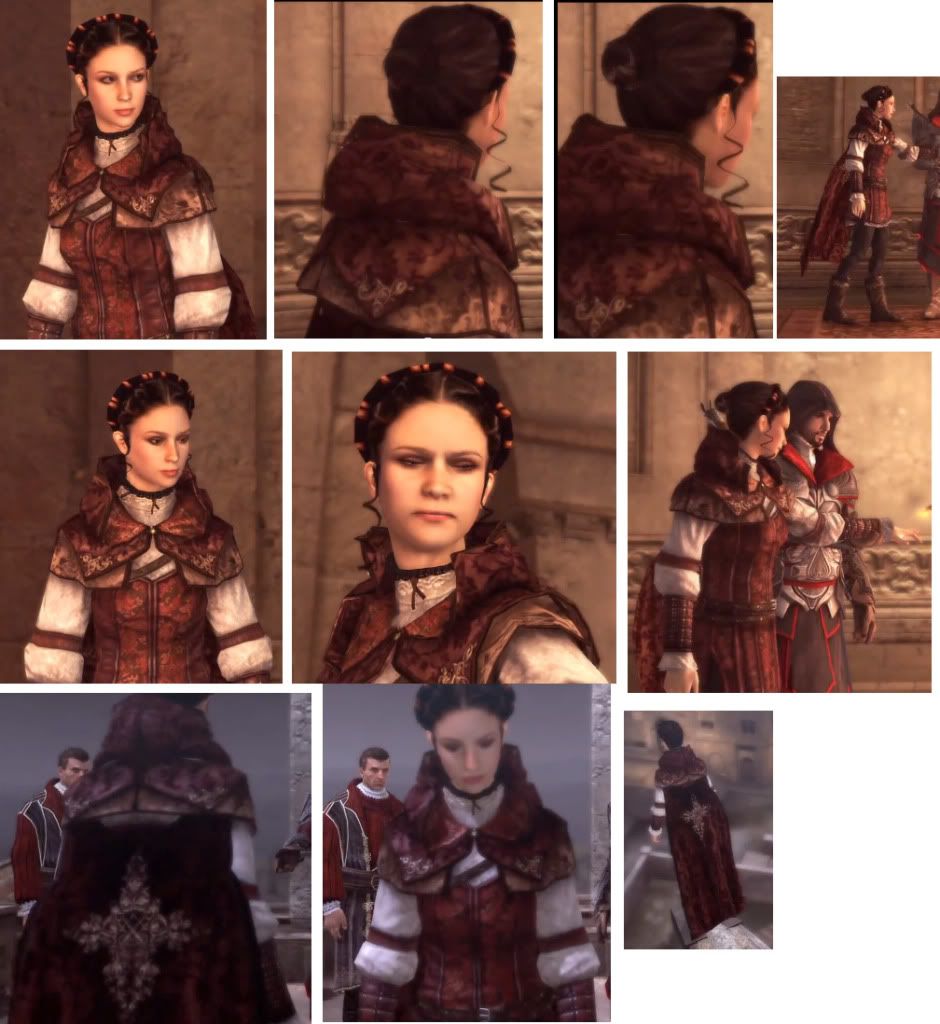 So...AC Brotherhood has made me completely change my mind. I need to cosplay Claudia now. Playing through the game, she's become completely amazing, I just adore her. And then she got a brand new outfit, the Assassin's Garb.
This will probably be the most challenging outfit I'll make up till this point. But I always get really excited for big projects like this. I think what makes it look more difficult then it probably is, is the how detailed the material of the fabric looks. But actually breaking it down isn't as bad. Its just about breaking it down into pieces and working a bit at a time. Though I am the most concerned with the design on the back of the cloak, I really need to find something bigger and more highres of it. But for Katsucon it'll be nice for our group.
So it looks like for Katsucon I should have Kay Faraday, Claudia Auditore, Miku (Red Hood) and Flora (from Professor Layton). Flora should be rather easy to whip up so I'm not concerned about that. From here on its get through classes and get this done.