It's been a while since I updated. And I'm a bit late in posting about Otakon, so I might not even make a post about that. Instead I'll just talk about some of the costumes I wore for Otakon this year. This Otakon was a rather simple costume year for me, I didn't really go all out and make something extreme, though most of my costumes have an element of simplicity to them. But with this year my friends and I decided to do a Magic Knight Rayearth group. But rather then do the default outfits, we decided to make something from one of the artbooks.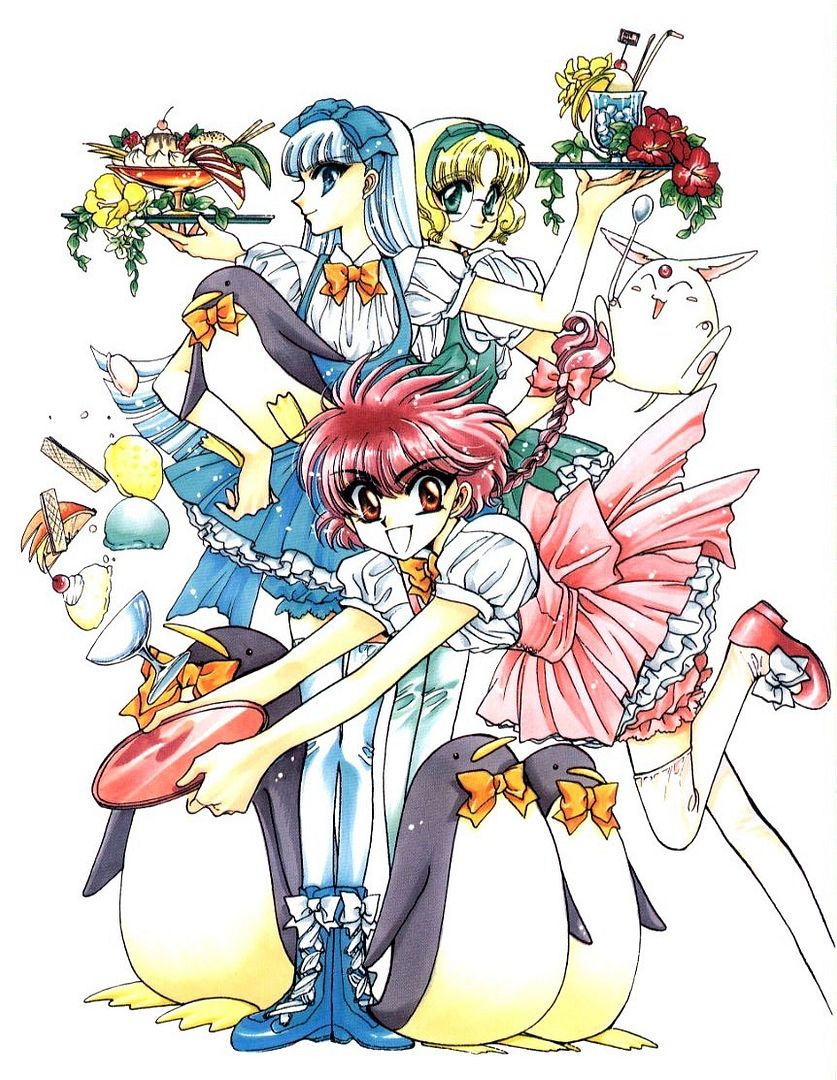 I had wanted to cosplay Fuu for a long time now, and I just love making maid costumes, so it was a win/win situation.
We all needed matching outfits, so we all decided on a cotton sateen, so it was a bit nicer but without a shine. We also made sure to match patterns. We decided on
Simplicity 3618
, since it had a lot of what we needed in one pattern.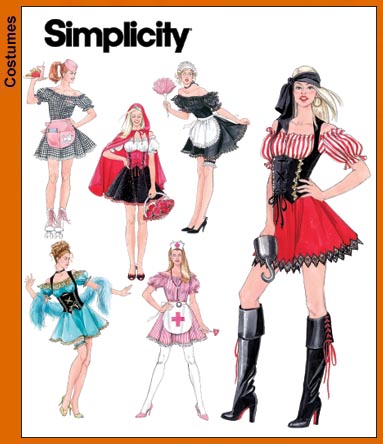 For reference we went off of the pirate costume. We used the skirt, vest and the included bloomer pattern for our costume. The vest and skirt was modified, so that they were attached and one piece rather then separates, which was a really easy adjustment. The skirt itself is just a basic circle skirt pattern, I have about 2 and half panels on mine. I also added a nice fluffy peti to make it poof out a bit more. There's a zipper on the size so I can get in and out of the dress. And for the edges around the bodice I just faced them and used just a bit of glue to hold it down.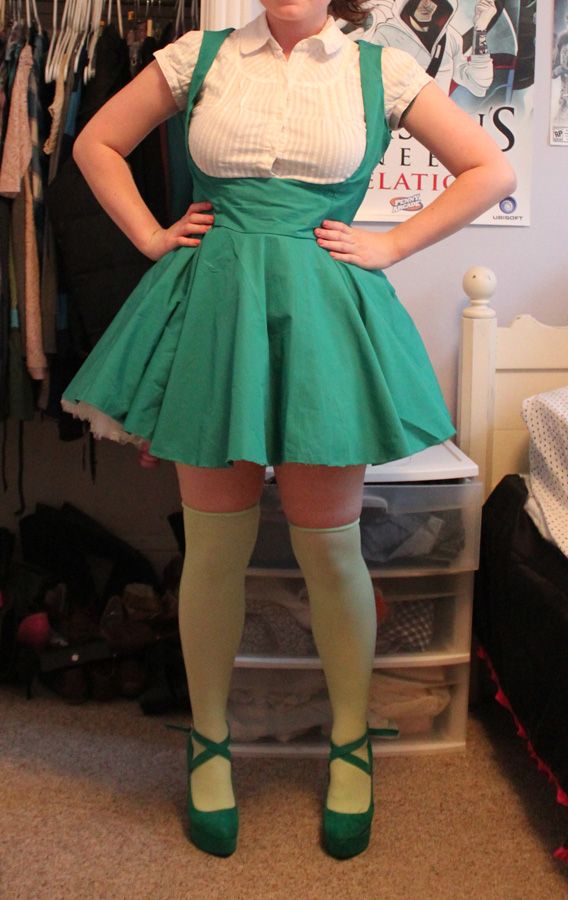 The blouse we decided to just make from scratch, that way we could all have the same blouse. We used
Simplicity 1941
and then adjusted the sleeves so that they were puff sleeves rather then the normal ones they have.
The shoes I had a bit of freedom on. Since you can't see her shoes I could pick whatever I wanted. But since I'm in actuality the shortest person in the group I needed something that would give me a bit of height. I found these really nice green heels that not only matched my dress perfectly but gave me just a bit of height so I could be taller then our Hikaru and match height with our Umi. The stockings come from
We Love Colors
. My only issue with them was that the fit was suuuuper tight, like almost impossible to keep up without rolling down. And it was the first time that sock glue didn't hold them up.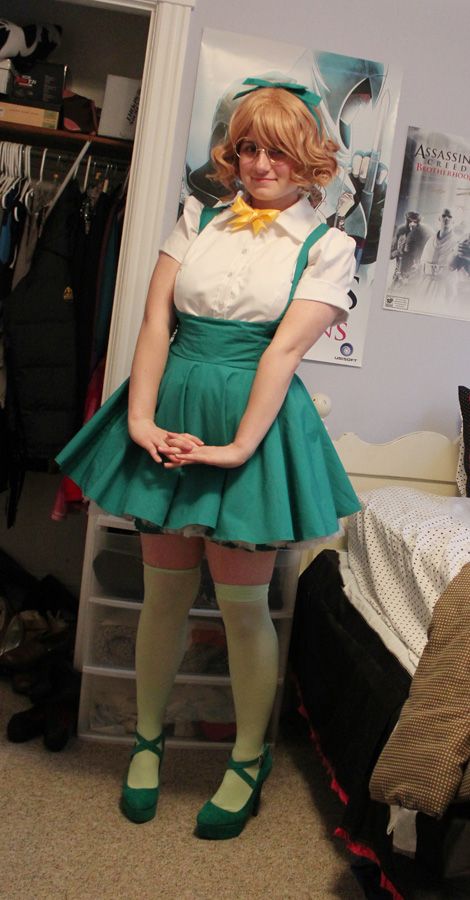 The ribbon around my neck is just a plain satin ribbon we bought in a spool, so we all had matching ribbons and its pinned to the collar of the shirt. And the ribbon on my head was made from leftover fabric from the dress. All together it was actually a rather simple costume to make. The work was making sure we were all coordinated, getting the same type of fabric and patterns.