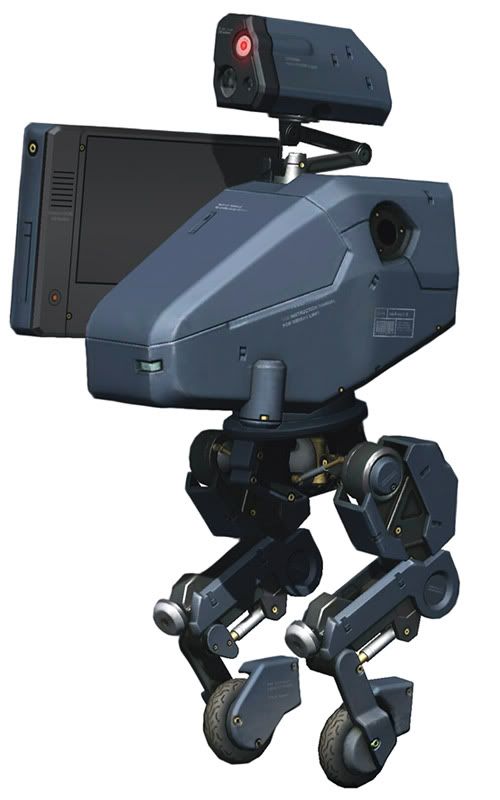 So I've been trying to get into bringing some kind of prop to go with my cosplays, mostly because it's easier to pose with if you have one, and it makes things just a bit more interesting. Sadly I tend to struggle with posing, I run out of ideas or can't think of So I decided to make a plushy to go with my Sweet Snake Otacon cosplay. The plush adds a bit more to the cuteness factor of the cosplay, and I'll have something to pose with. This was my first time making a Plushy, so it was quite the adventure. But with some help and advice I was able to get it down pat and I'm very pleased with the results. It was a fun little experiment and now I have a cute prop to go with my costume.
The material is anti-pill fleece. It's really soft, the spare fabric I almost wanted to use as a blanket. The eyes are buttons and the arm has a wire inside to pose and move the arm. The feet have little buttons to represent the wheels but I'm thinking for later versions I might not include them. Those buttons specifically were a bit expensive.
Vers. 1 progress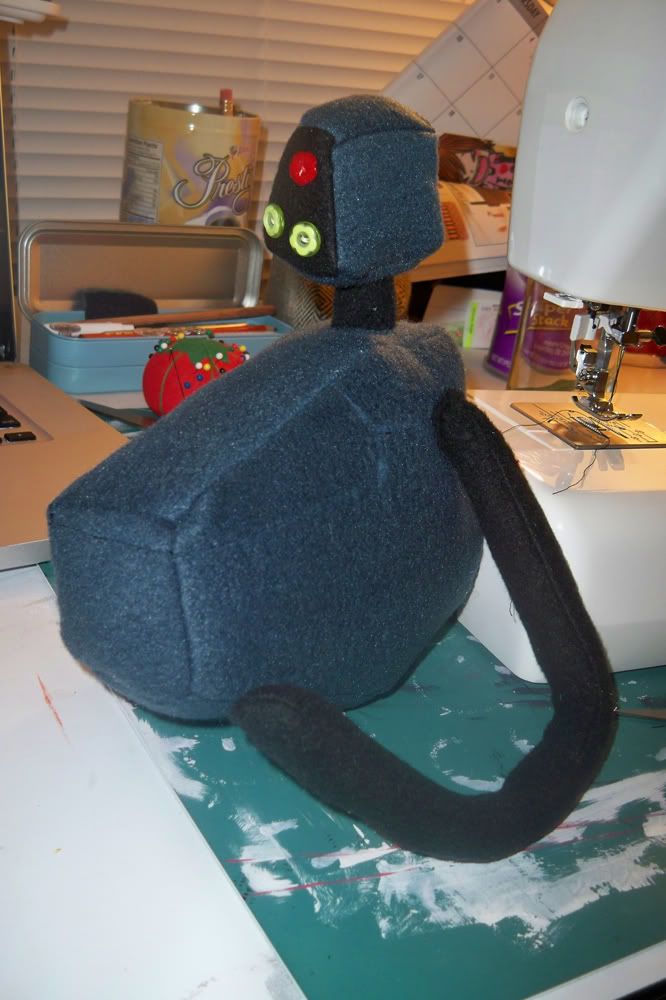 Vers. 1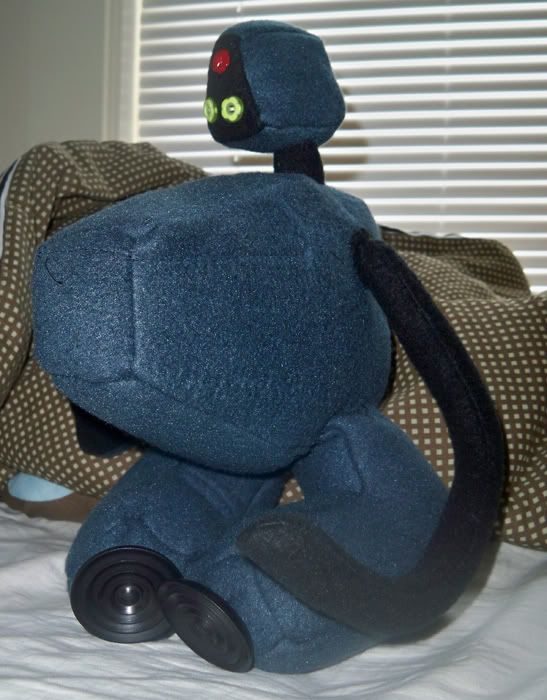 Vers. 2 completed

With this one I added a stitching detail to the body, to give it a little more definition and detail.