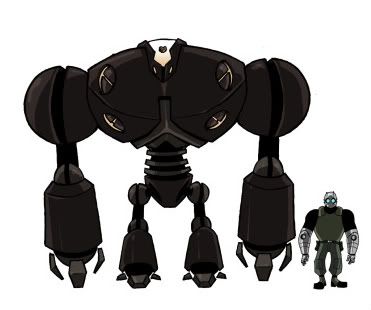 This is probably the fastest I've ever completed a project. I had basically two days to get this done. While I worked through the first day, I spent all night of the next night to get it done. But I'm really happy with the results.
I used anti pill fleece much like I did with the previous two. And this was the first time I had to make these half circle shapes. I used some techniques from
Metorid Hat
to help me get the half circle shape that I really needed. Not much else I can really say about this plush, other then I was tremendously happy when I finished with it.
This version of Helsingard is from the upcoming animated feature
Atomic Robo: Last Stop
. It was made for Baltimore Comic Con and will be raffled off.
Finished