It's been super busy getting back from Otakon and then starting school. So I'll try and keep up as much as I can. I never really took the time to write up what I thought about Otakon, maybe I'll get to that eventually, but it feels a little too late now. I might try and keep up with that more with upcoming cons, but for now I can at least sort of showcase my costumes.
Part of this counts still in 2010, so I'll keep using the 2010 tag until 2011 hits. I still have a con in 2010 anyway. So far this year (and next) I plan on going to
AUSA
,
Katsucon
and
Zenkaikon
. I'd like to make it to Tekkoshocon but we'll see about that. And I have no definite plans for a summer con yet.
As for what I plan on wearing. At the moment I'm still working out what I want to wear where. But so far this is what I plan on making.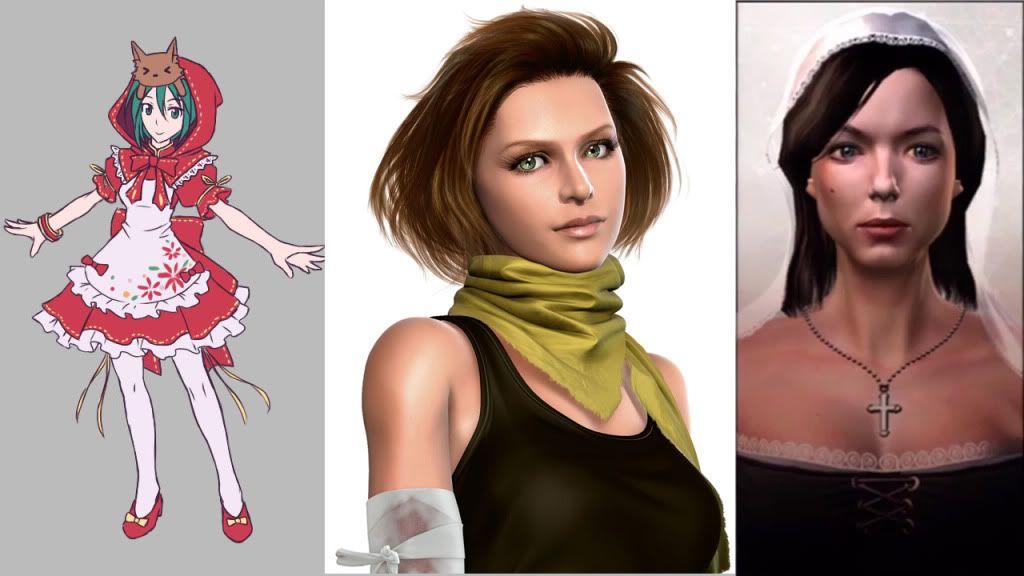 From left to right: Miku (Vocaloid: Project Diva 2, Amanda: MGS Peacewalker & Sister Teodora: Assassins Creed 2)
Teodora will be the most challenging, so we'll see how this goes!