I did a little thing recently where I posted all the wigs I owned so I thought I'd share here.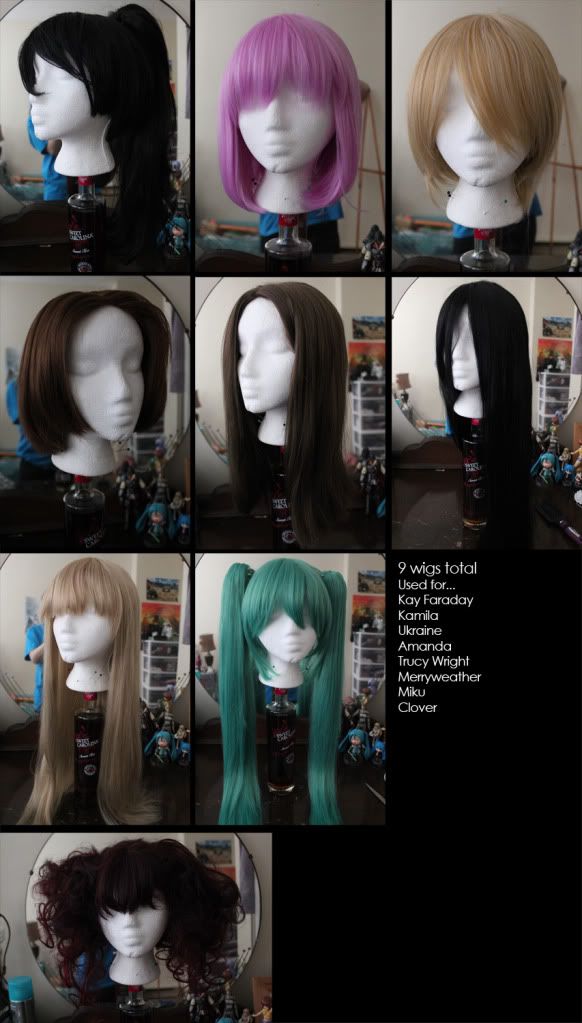 Two of my wigs aren't pictured. One is a really super thin wig that isn't wearable, one that I'm scrapping for wefts. And the other is the wig I used for Maya Fey, which sadly isn't so great looking, I really need to go try and salvage that wig.
Also I updated the
Resources
section, a TON of new tutorials were added and a few new links as well. I'm still slowly working through Claudia right now, bias tape is a pain.