I finished up Kamila from Ghost Trick! Probably one of my easier ones to finish up. Just the dress, bow, jacket and brooch she wears.
The wig I got on ebay from
comic-wig
and just trimmed up a bit. The bow was from some leftover yellow fabric I had sitting around. The bow part itself has interfacing in it to make it stiff and its just pinned into the wig.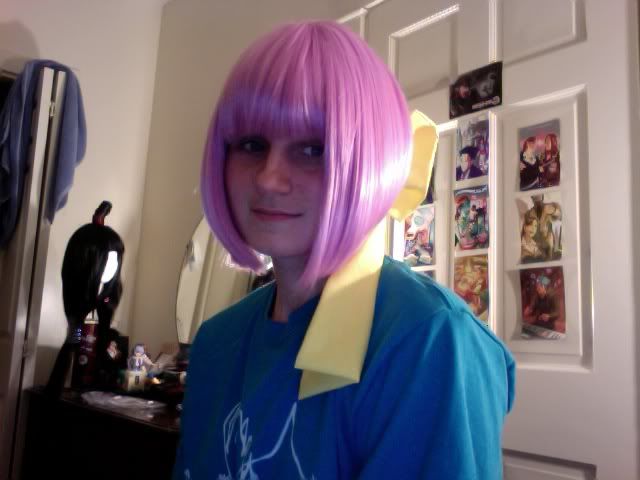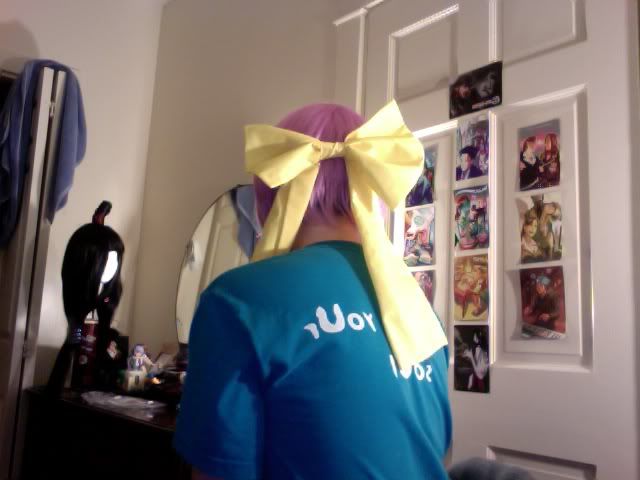 Don't mind Maya's wig in the back haha.
There's a few extra accessories I have for her. Headphones and of course a Missile plushie.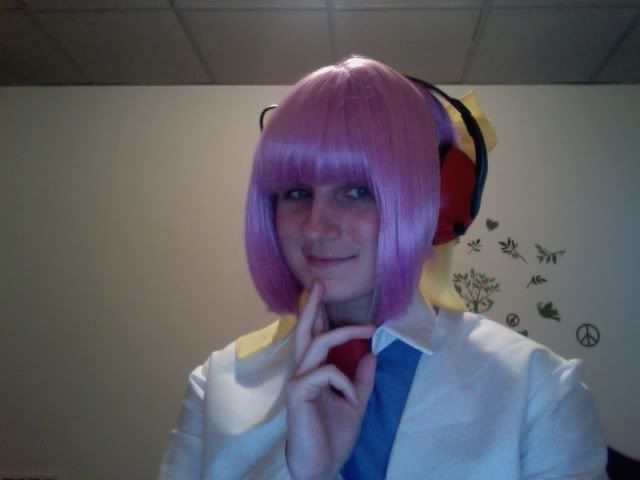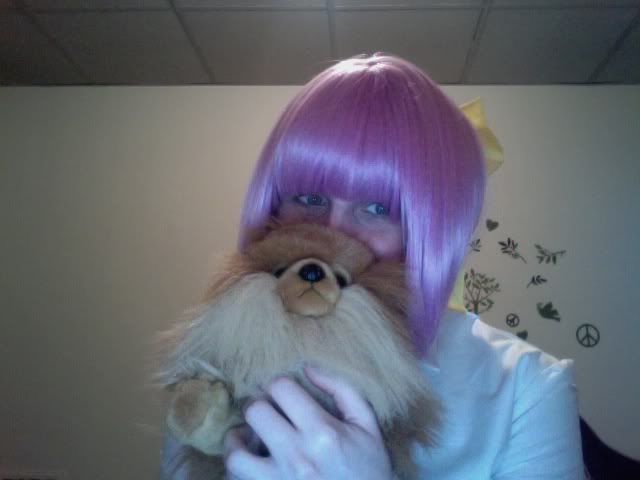 The rest was pretty easy. The jacket part was part of a bolero pattern that I got from a wedding dress pattern. And the dress part was the same pattern from my Red Hood Miku outfit, just without the sleeves. The fabric itself is just a comfortable poplin, both of them really perfect for summer weather. The brooch is just filmo clay and pinned on. And of course the finished costume!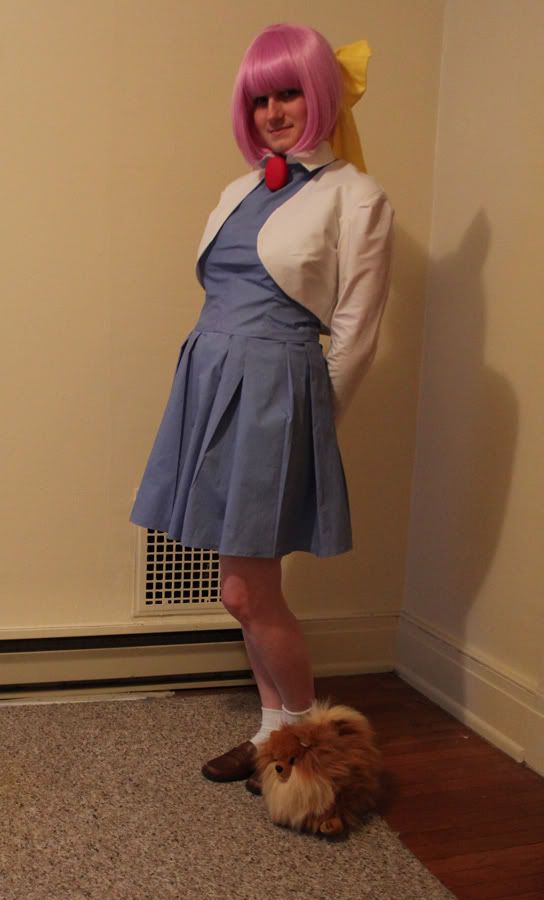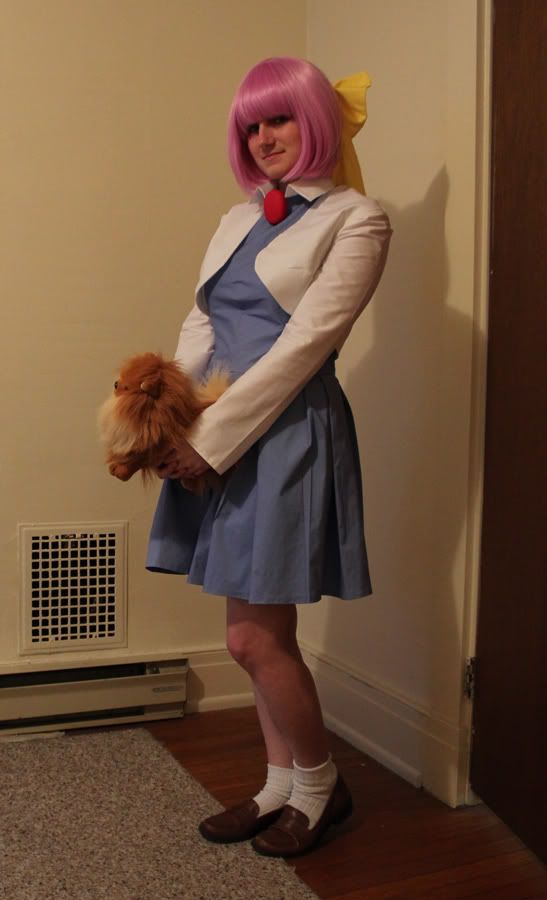 Alright! Almost ready for Otakon. Just need to get the rest of my accessories for Claudia. then of course decide if I feel like making anything else. It might just bring my other stuff to re-wear for Otakon, make it easy.