Haven't posted in a while, but I haven't had a costume I'm working on. I'm pretty much ready for Otakon and just been making plushies over at my
other blog
.
Even though it's early I like to think of the next thing I want to cosplay. I tend to like to pick something out early so I can plan ahead for it. So for this post I'll go through my process and how I plan and start making a costume. For this example, I'm going through what I did when I cosplayed
Clover
from 999.
Decision
The first and most obvious thing is to pick what character you want to cosplay. Shouldn't be difficult, right? It can be if you're one of those people (like myself) who have a million things they want to cosplay. Narrowing it down comes down to a few factors; skill, money, and if there's anyone else who wants to cosplay with me. Not that I need a group to cosplay but sometimes a group can make it more fun. In this case I had several people who wanted to cosplay from the game with me, and I had plenty of time to make it, so I decided on Clover.
References
A very important part in making the costume, I need good references so I can get it as accurate as possible. It's good to try and collect as much as you can, the more the better, that way it's easier to make the costume. 999 has a small fandom but a really dedicated one, so I had a few good references to go off of, for colors, shapes, etc.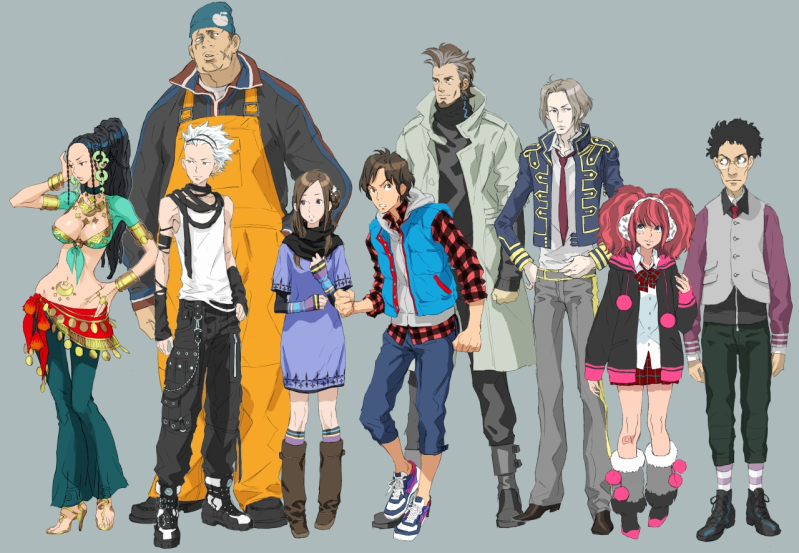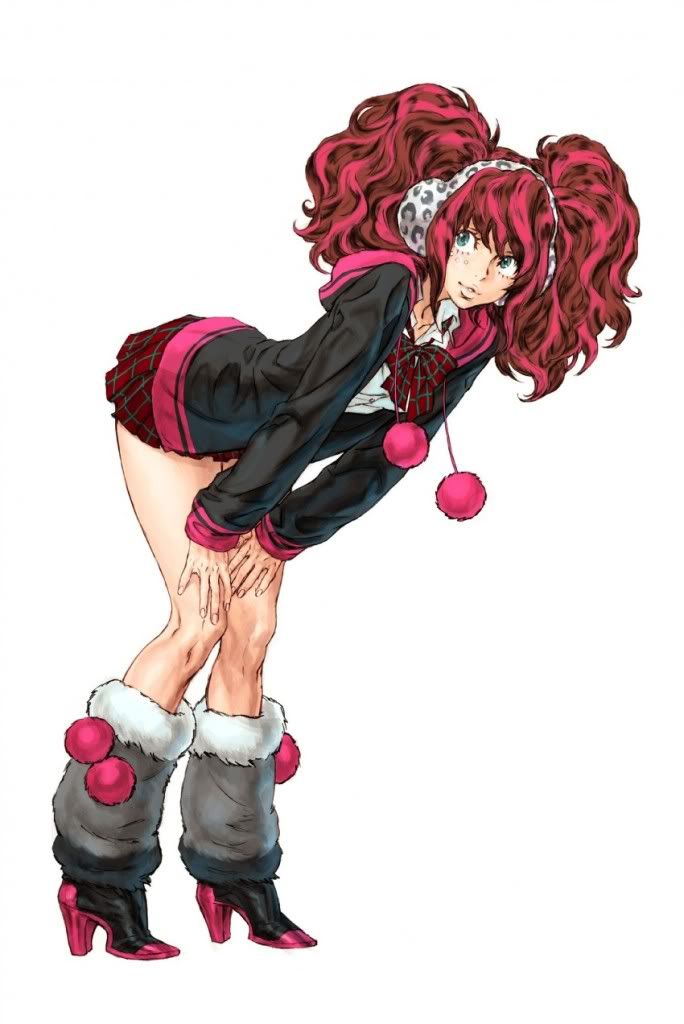 I had a lot of really decent references to go off of, so I knew how everything was supposed to look. Sometimes you might have the issue of color variation, like between the illustration and the height chart they show there. The top image is more true to the in-game, so I tried to base everything more off that. Which meant her sweatshirt was baggier, a bit looser fitting, and the colors were brighter. Though for my wig, it ended up being closer in color to the illustration.
Fabric/Patterns
I try and hunt for patterns first before I worry about getting fabric. It's always nice to have the extra fabric, but if you can't afford it, it's better to know how much you actually need. Most of my patterns I get online from
sewingpatterns.com
. It's great because you can download and print what parts you need and it's super cheep to download it. Another option is to wait until
Joannes
(or any local fabric store) has a sale. Joannes has a ton of amazing coupons and they have $1 pattern sales.
For Clover I used Butterick 5285 for the skirt and shortened it to match the length I needed. And for the sweatshirt I used See&Sew B4331, though sadly I got a size too big, and had to size it down a bit. The slight oversize I had ended up working out in the end because I needed it to be a bit baggy.
The leggings I ended up patterning myself, it's a basic sort of triangle shape and then the bottom part has elastic in it so I can stick the boot through and get the right shape that she has. I looked up some stuff online for the right shape, you can find a lot of free patterns online if you search.
Wig
Most of my wigs I get through ebay. A lot of Chinese sellers have wigs for cheep and don't have shipping, but they take a long time to ship. There are plenty of decent US companies who sell wigs targeted towards cosplays, like
Arda-Wigs
. It all depends on what you need. For Clover I found a curly burgundy wig on ebay.
Styling all depends on your character. For Clover I needed a fluffy pigtailed look, luckily I had this tutorial I could base it off of: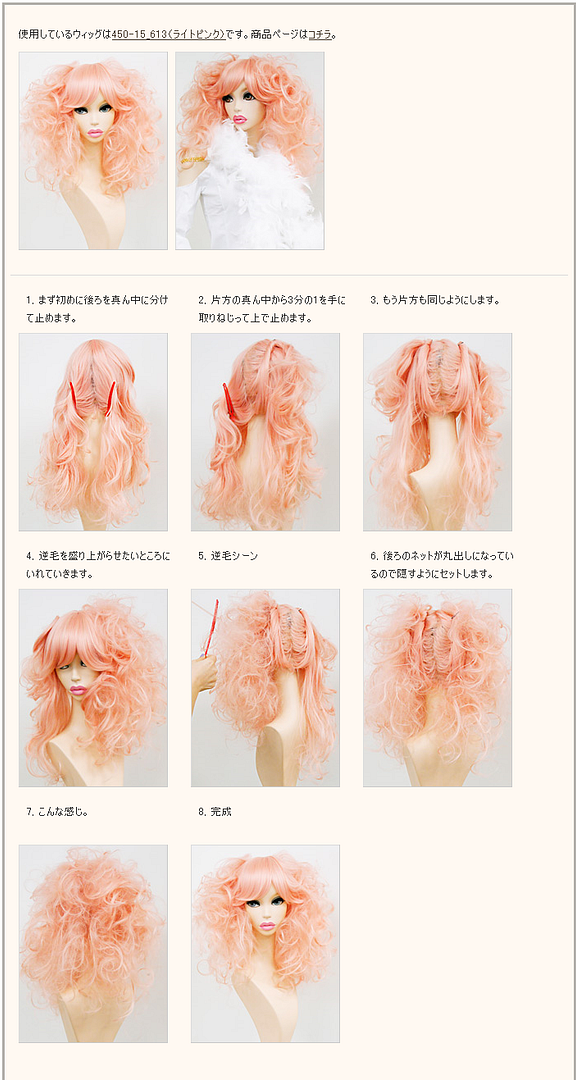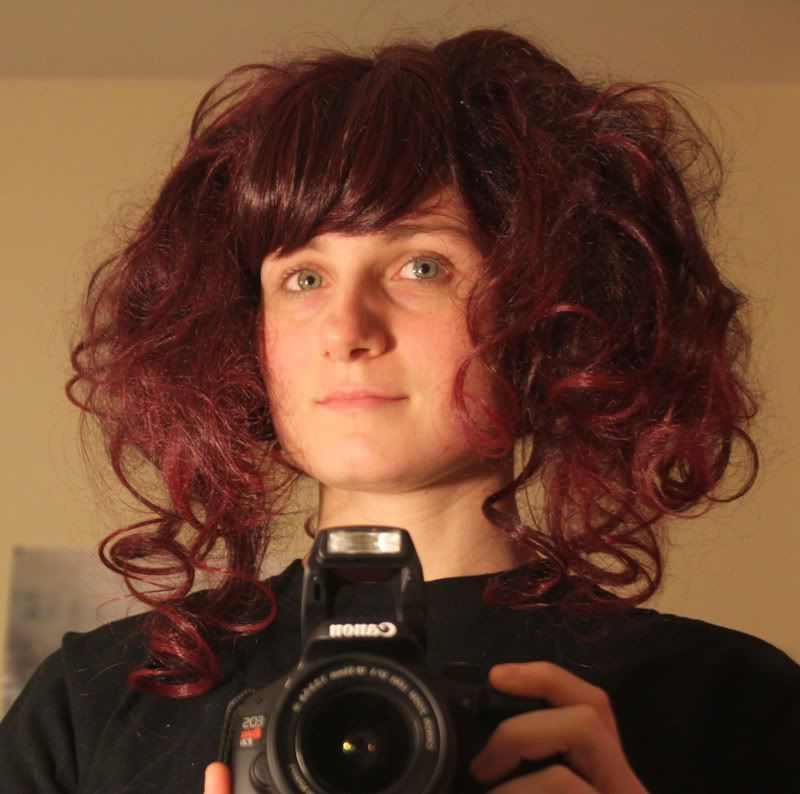 And then the near final result, before I trimmed the bangs.
Wig styling is a tricky thing, because if you mess up it can sometimes be irreversible. You just have to experiment, that's the only way you can get better at it. I can't really claim to be an expert, I've only really had to do minor trimming and styling, but it's the best advice I can give. Try and get yourself some decent tools. Get yourself a pair of scissors that you'll only use to cut wigs for. And also a pair of
thinning sheers
, which will allow the cuts to look less blunt and more natural.
As for when I get the wig, I try and order it as soon as I want to do the character, so sometimes it could come before I start sewing and sometimes it comes after. I can't say when's the best time to start working on the wig, I guess the best is when you feel comfortable doing it.
Sewing
I guess most of this is sort of covered in the fabric part, but the actual sewing part is sort of a big thing in making a costume. Getting yourself a decent sewing machine is a plus. For basics you need a machine that has several stitching functions. It's really helpful if you can get a
serger
, so you can hem everything. But they are expensive. A cheaper alternative is to get a machine with a zigzag stitch. It doesn't completely replace a serger but it's a decent alternative. Also a good thing to keep at your side is
fray check
, to keep the fabric from fraying too much.
For Clover, I used my Janome machine. It has several stitch functions, enough so I could make it completely, use my zigzag, and if needed to, create button holes. A lot of really decent machines you can buy refurbished.
Buying
This is the last section I'll include in making everything. Because there's a good number of things I can't really make on my own, like shoes. Again, like the wig, most of the stuff I buy is on ebay. I like using ebay because most everything you can get is a lot cheaper then anywhere else. The blouse was a bought item as well, because it's so basic, it's an item that you sort of just want to own for multiple cosplays or outfits. Sometimes it's good to have basics because they can be reused.
That's about my whole process right there. Whenever you finish make sure you take a lot of photos of your completed it!