So Katsucon is almost here, which means I have about everything done. I'm still waiting on a few little things I need to finish up my costumes. But for the most part I'm about ready.
A friend of mine wanted us to cosplay together and we decided to do Godchild, I chose Merryweather. There was a ton of outfits I could have chosen from, but a lot of them had the same sort of big ruffled look. I needed something a bit easier to make and wear, because of the time factor. So after hunting through I ended up picking an outfit from the Cain Saga.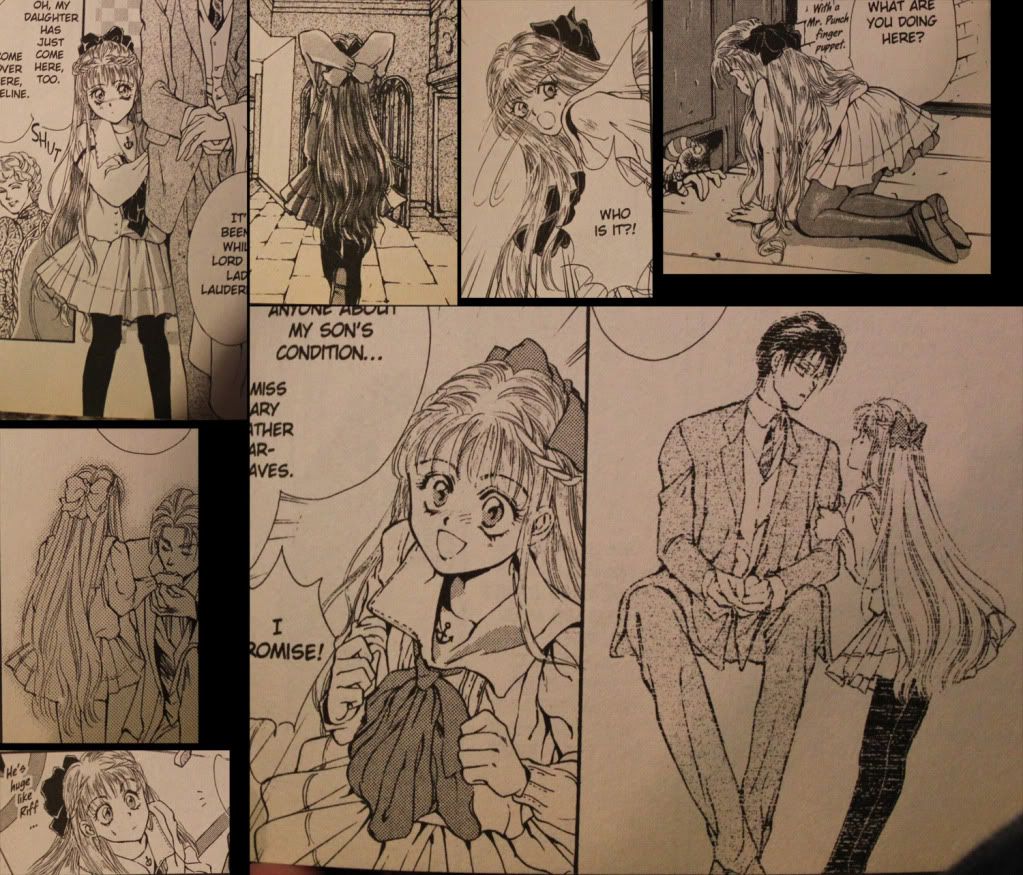 I got to play around and be a bit more interpretive with some of the details, since with each frame the outfit looked slightly different. This was probably the cheapest of all the costumes thus far. I really only needed to get a wig, lining an a few small details. I had the majority of everything else.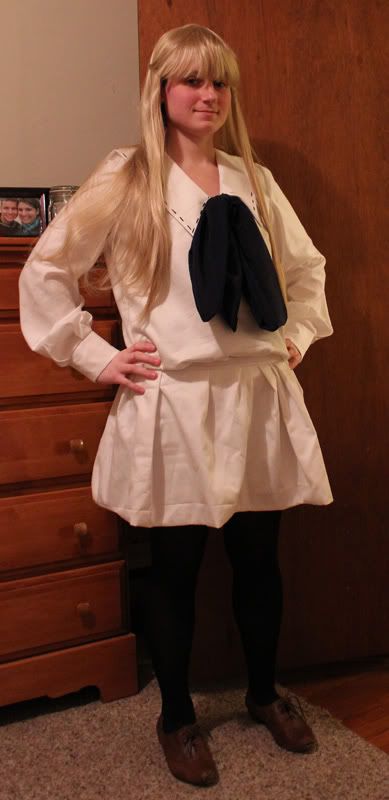 The shoes were something I already owned, which was incredible luck. It in the end came down to wig hunting...which was an adventure. The one in the photo up there is my second and successful wig. I still need to trim the bangs a bit. Also since that photo I've completed a few more details that I've been too lazy to put the thing on and take a photo of.

This is where being careful on the internet comes into play. IT can be something a lot of cosplayers can suffer from, people trying to look for a deal on their limited budgets only to get ripped off or find their item isn't exactly as pictured. And it can really happen to ANYONE who buys something online. I've had a lot of luck with finding deals on the internet and my biggest source is ebay. If you pay attention and really read the reviews it makes it easier. I did what I normally did and found a wig I really liked. The price was amazing. Probably too amazing. Because this is what I got.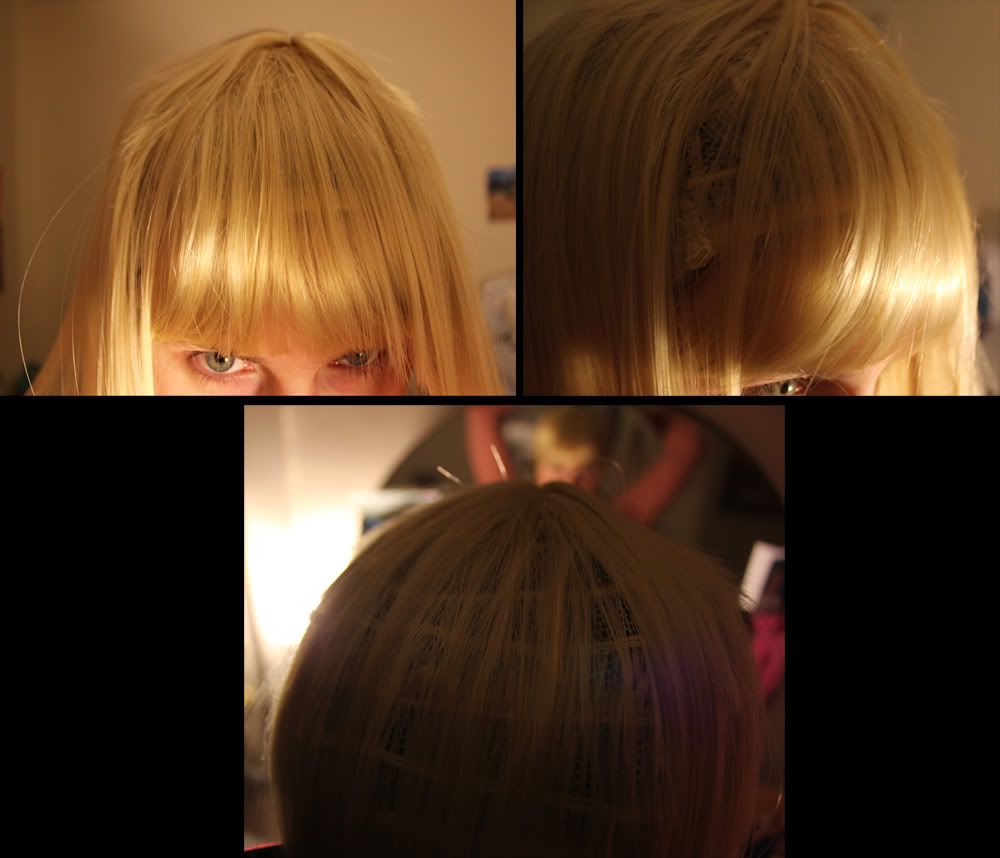 As you can see I'm rather displeased. It's crazy thin. I've never seen a wig this thin before. I'm sadly stuck with this wig. But at least I was able to get my replacement. But it's a lesson well learned.

Also! I made a Bearbee for a friend for her birthday. It's sort of fun to make plushes again. I still have two more I need to make.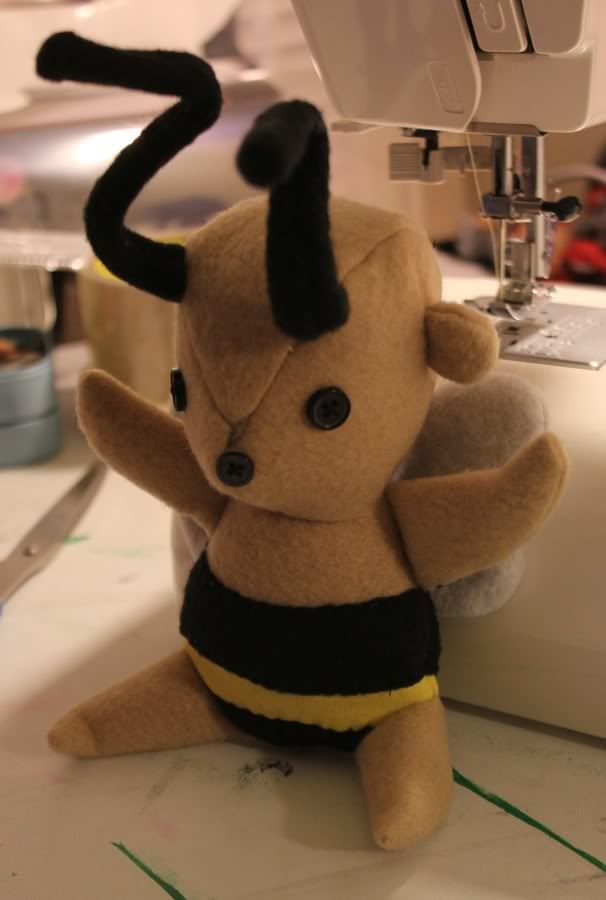 AND LASTLY. I got my watch for 999. Probably...the best thing I've ever received. Thank you Aksys!