Gaylord National Hotel and Convention Center, National Harbor, MD
February 18th-20th
Website
Alright so now it's time for the con report! Katsucon was actually my first convention ever, so it's always sort of special for me. First off the hotel is AMAZING. If you've never been to the Gaylord it's a beautiful resort hotel. It's probably one of the nicest places that I've been to for a con. For cosplayers it's a photo dream. There's so many different types of settings someone could take for photos.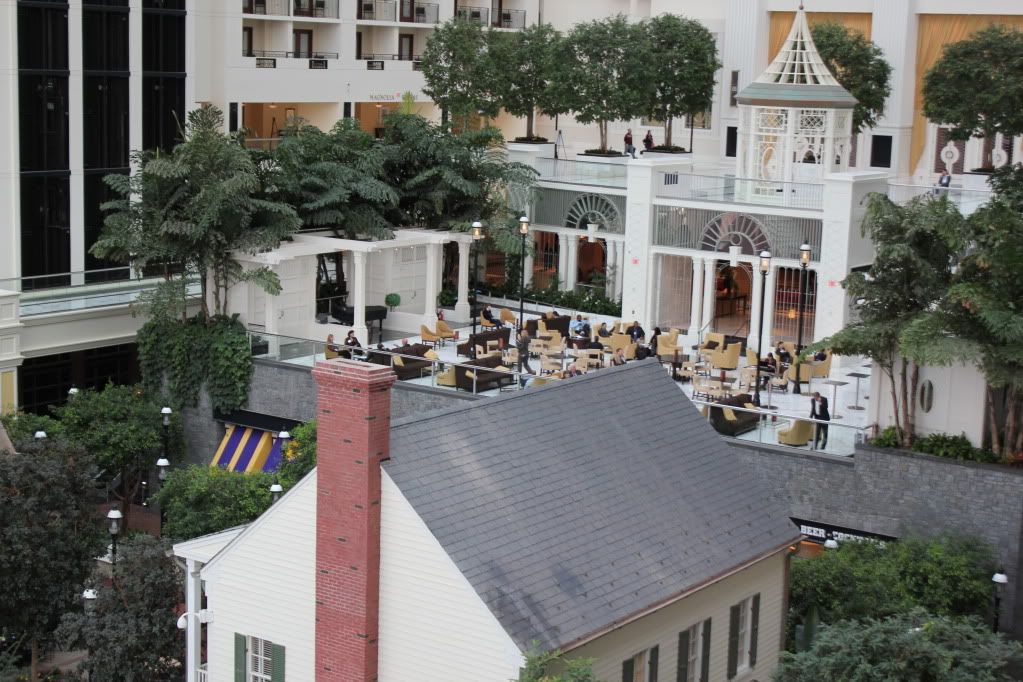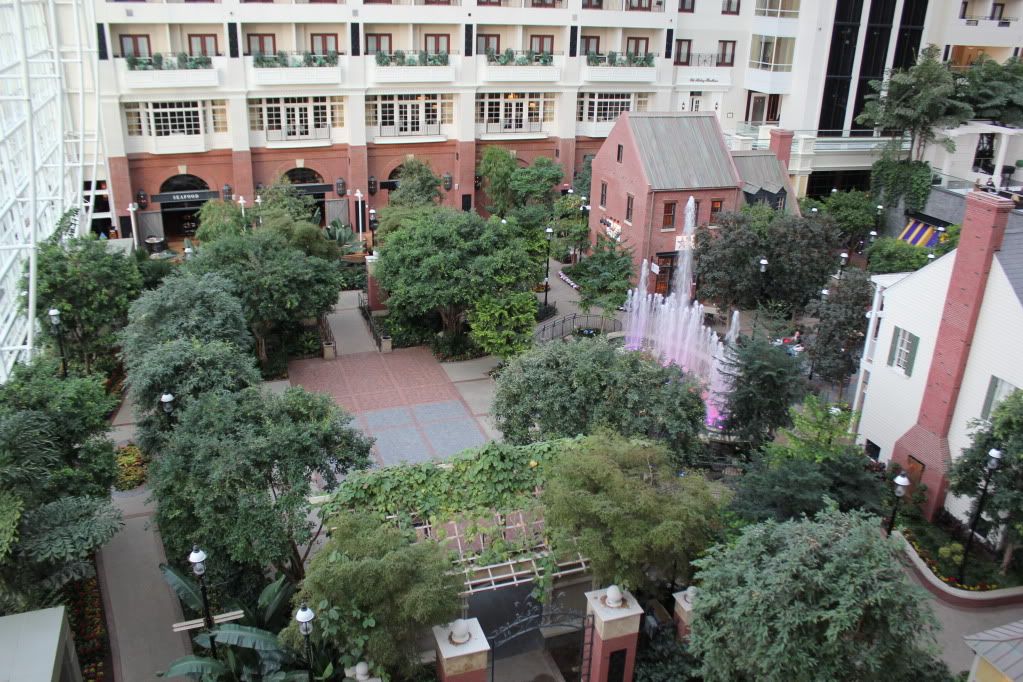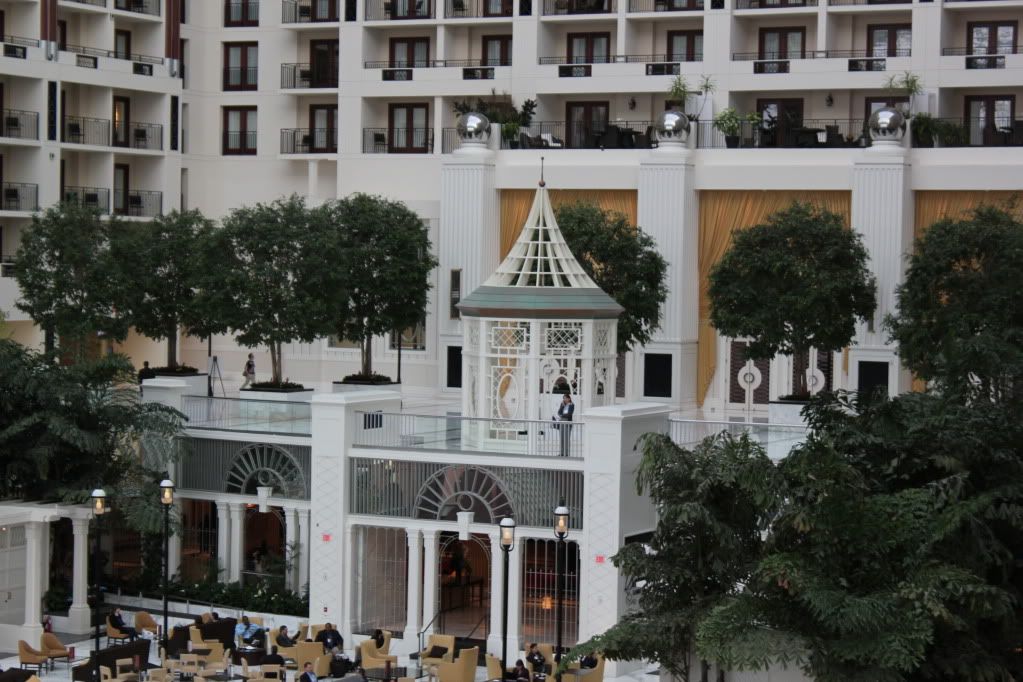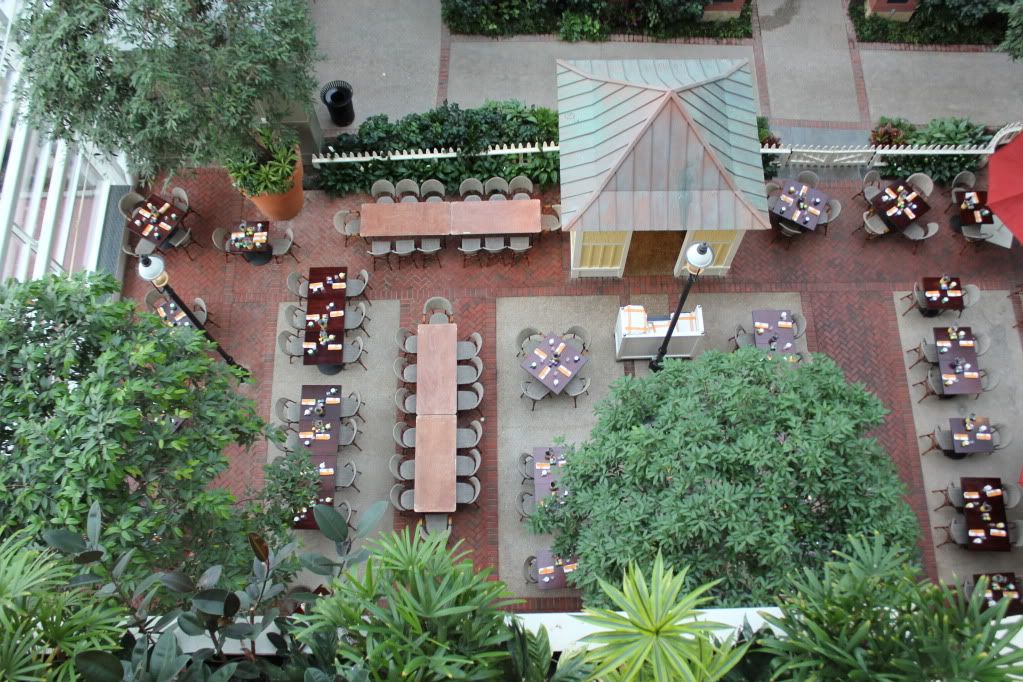 Which brings me to the food there. The food within the hotel is amaaaaazing. Really rather pricey, so if you don't spending a bit of extra money then I'd say go for it, because I enjoyed it. But if you want to save a bit of money there's a ton of different cheaper restaurants outside the hotel and they're within walking distance. Which was actually doable this year because the weather was much nicer! Friday was so warm and nice I didn't mind walking around the area, though Saturday had really crazy wind, for the most part the congoers were actually able to spread out and weren't as confined to the hotel as they were last year. Thanks to the odd weather there wasn't some freak snow storm, making it so much easier to drive up.

This year was a bigger focus on cosplay, so I really didn't make any panels. That's sadly sort of the norm for me, I've heard some good things. I have noticed the bigger focus on cosplay in the panels, most of them how to's or beginners guides to cosplay. Probably shows the growing interest with cosplay in the con circuit, maybe it's starting to become bigger then the original focus (stuff like anime and Japanese culture). I can't say I'm too bothered by it, because of my own love for cosplay, but it does tend to change the focus of the con. Two special guests were cosplayers, so it seems the con is aware of how significant cosplay is at a con.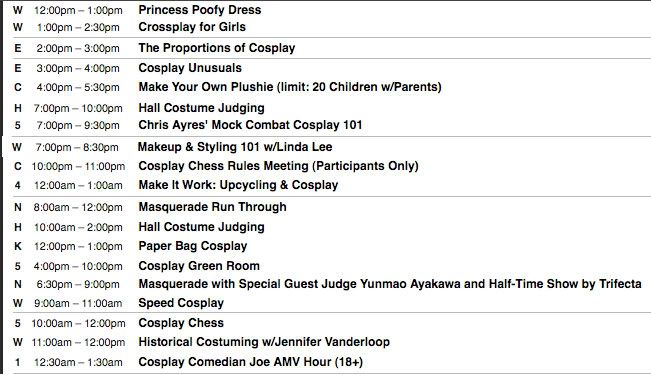 Now I get into the issues. Katsucon has always seemed a bit disorganized at times. Last year the badges didn't come on time for pre-reg so people were there on Thurs had to get some kind of voucher and pick up their badges later. This year there was an hour wait beyond the badge pickup time, due to...something, I never really got a reason why. But what really annoyed me was the fact that the people on Thursday never got a program or full schedule, just a Friday one. Maybe they rectified this later on, you could pick it up somewhere, but wherever it was, I never got one. Thankfully we had a computer to check the schedule for stuff.

Other then this issue I can't say I have much to complain about. The hotel staff was nice, and I really didn't have much interaction with staffers. I can't really comment much on the panels. What I can say was how it was a a semi mess to try and get photos by the gazebo. Everyone wants photos there because of how nice it is.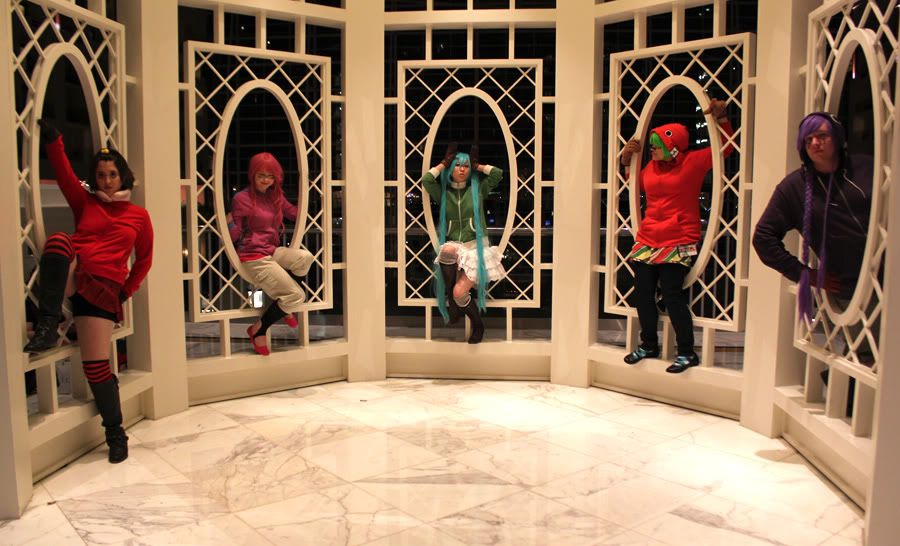 Probably the best example of it I have here.



But it came down to a first come first serve type thing, and if there wasn't a gathering there you can bet someone was rushing to get a photo there.

I have little to really complain, other then those reasons. Overall I was pretty happy with the con. I hope the Gaylord continues to have Katsucon. Despite the expense it was really well worth it.