It's been a while since I posted some plushies. I'm mostly busy with school/thesis and started working on Claudia (that tunic will be the death of me I swear), but sometime after Katsucon and before Zenkaikon I got these done.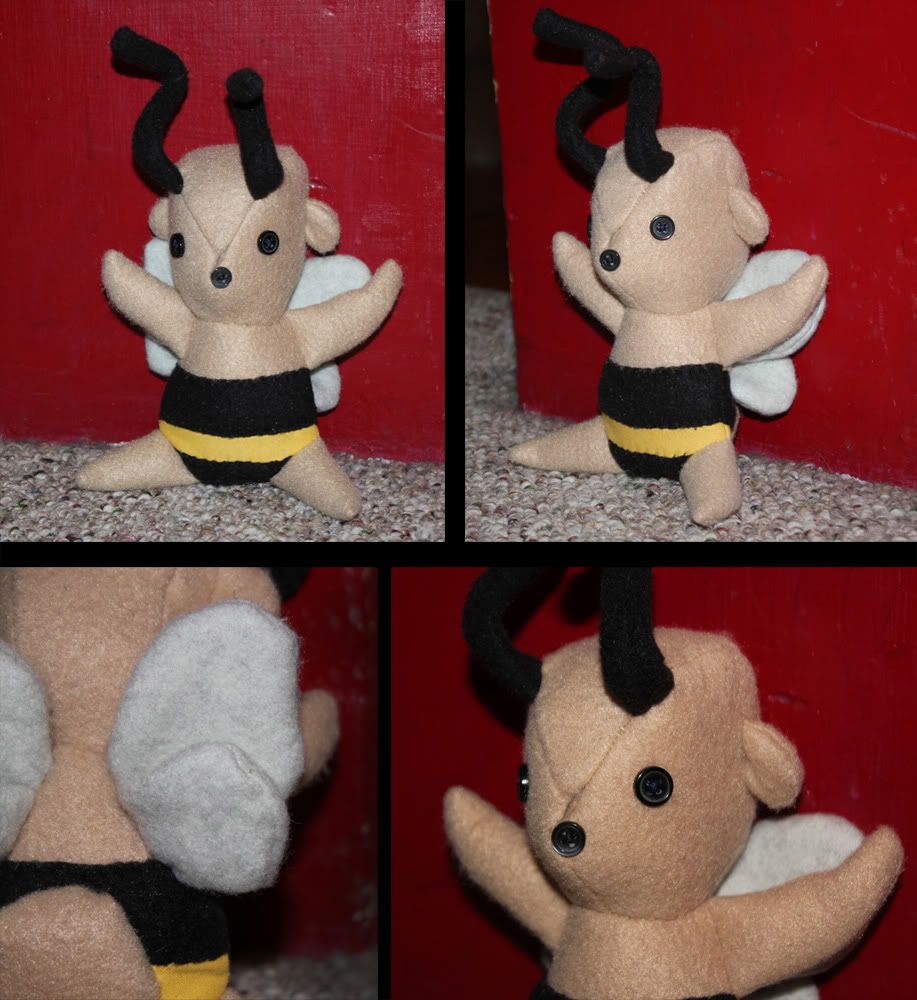 Bearbee is from Kyo Kara Moah, and was a present for a friend. He's not terribly big, maybe 5-6inches tops. I didn't have any yellow fleece so I ended up using a really basic cotton, but it looks fine really. Finally some detail shots after the quick photo I posted last time.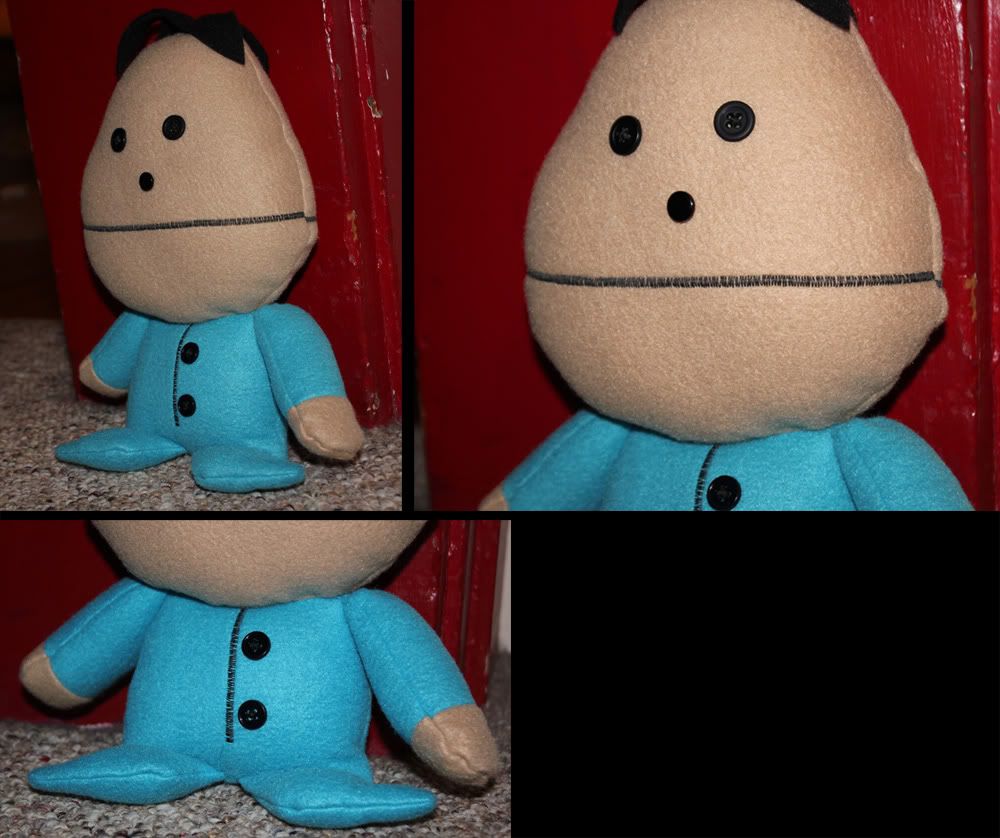 Ike is from South Park and was a commission. This is technically the first version, because I changed a few
details
per clients request after this. But I was pleased with the results and this is when I took all the nice photos.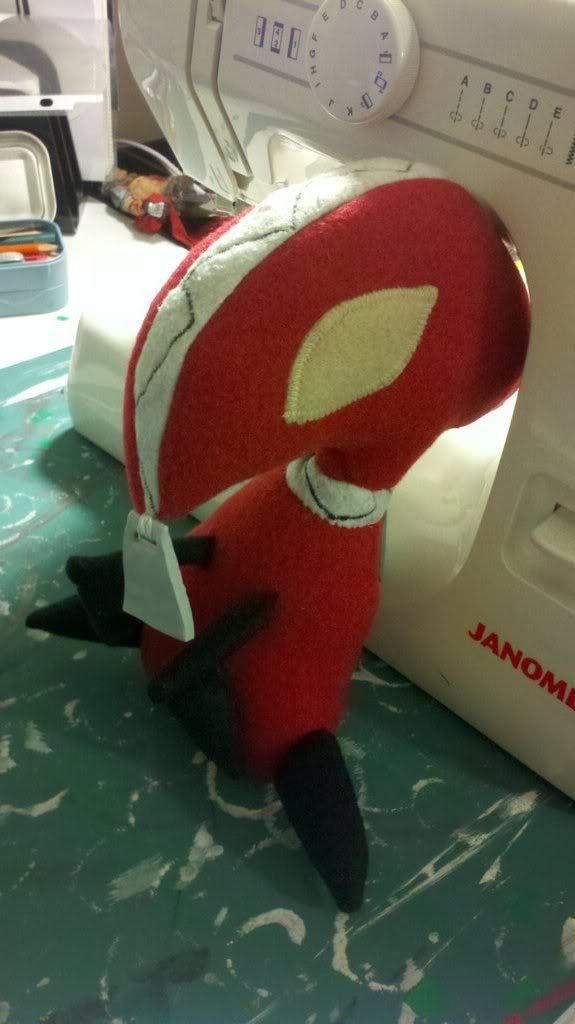 Also finished Fastener from Panty & Stocking for a friend. I still need to take nice photos of him, I've just been really lazy about it. I'll get to it soon and post them later. For now he'll sit on my desk and watch me sew.